About Us
Jennifer Wilhite, owner of Snake River Flowers, has always loved flowers, nature, fashion and design since she was a young girl. Her desire to share her passion is what prompted her to start her gardening & floral business thirteen years ago. Today it has grown into so much more.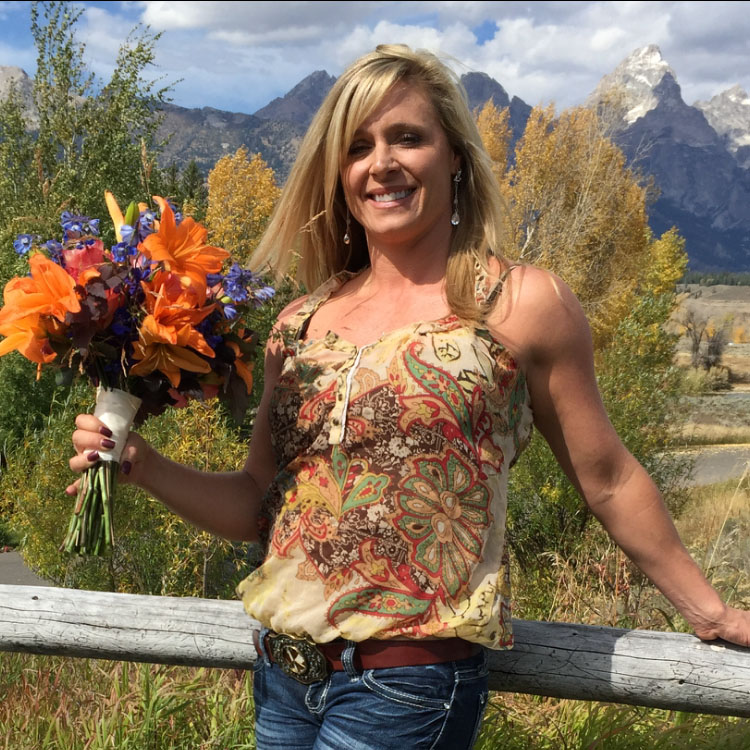 Let Snake River Flowers design your dream wedding, beautiful home garden, first impressions container foliage & flowers for your entryway/deck (both business and home) and help you have a peaceful holiday season with our much requested Holiday Decor services.
Jennifer has always loved to put focus on everyone having a good time by creating the atmosphere and framework of a beautiful environment. She's gained this perspective by always being the one people would ask for to organize their parties . . .
"Jen's events were always the talk of the town, no one passes up an invitation because every detail is thought of and taken care of. She has a true gift! " – Sarah H., Business Client
Jennifer found that the only problem with throwing a good party or organizing a fun event is the organizer never gets to be involved in all the fun. They are pulled away with managing the details and so frazzled by the time guests arrive that all fun is lost. By hiring Snake River Flowers we put the fun back in the event so the host/hostess actually has a chance to enjoy themselves and their guests.
As a long time Jackson resident, Jennifer has worked with a wide array of clients on multiple floral projects. Each of these clients with different needs and wants have returned over and over, year after year, with new ideas and floral challenges. Jennifer and her team always impress and exceed clients' expectations. Snake River Flowers was founded on these principles. We encourage you to stop and smell the roses in life! If you don't have any, we can help change that!
What Our Clients Say
Snake River Flowers put together the most amazing arrangements for our fall themed dinner party. I can't wait to see what they have in store for our New Years Party!
How Can We Help You?
Now's the time to get started on making your special occasion beautiful, creative and more convenient than you thought possible.
To schedule a consultation with a design specialist, please either complete the form below or call us at 307.413.9641.
We'd love to hear from you!