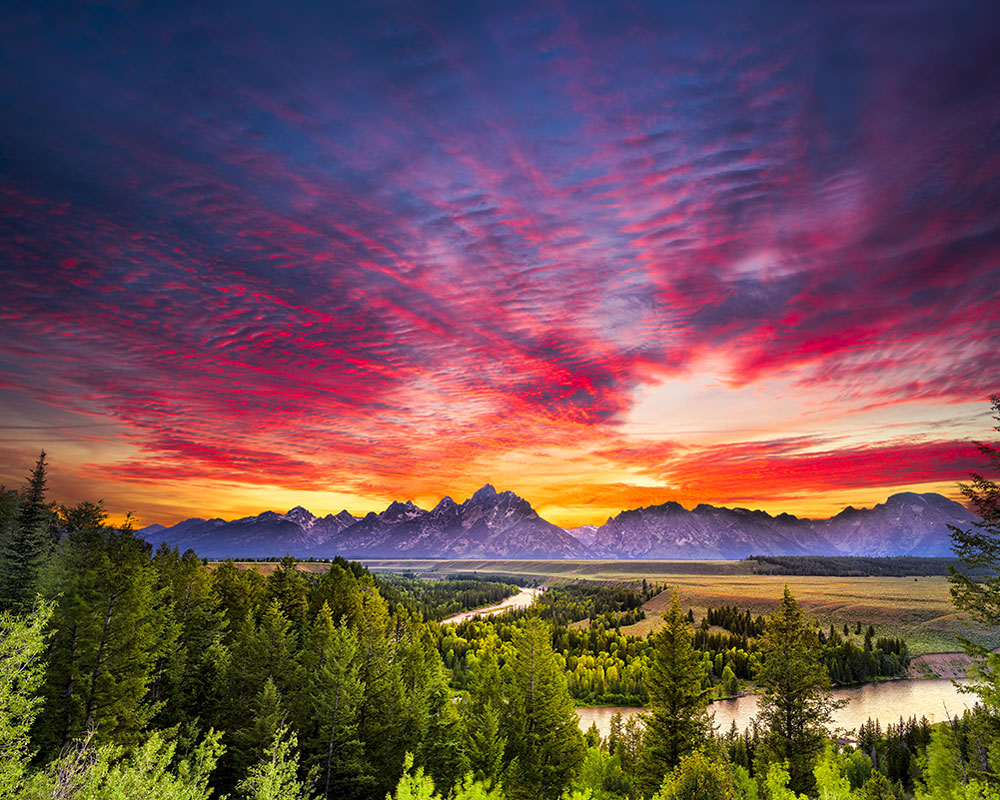 Jackson Hole Weddings
There are many benefits to having your wedding in the beautiful town of Jackson Hole, Wyoming. Set against the backdrop of incredible natural areas, Jackson Hole weddings provide your guests with an almost unlimited range of experiences. The charming Town Square is lined with unique shopping and dining venues, and Snake River Flowers can work with any of the local event spaces that cater to a variety of wedding sizes and styles.
Downtown and the Historic Town Square
The Historic Town Square, formally known as George Washington Memorial Park, is flanked by the famous Jackson Hole Arches. A photographer's dream, these iconic structures and charming Town Square provide a beautiful setting to create and capture intimate moments with your loved ones.
Your wedding guests will find no shortage of unique galleries and boutique shops in downtown Jackson Hole. Local artisans craft keepsakes, photography and fine art depicting Wyoming's natural wonders. These reminders of your special day will be cherished by friends and family for years to come.

Dining and Events
Jackson Hole offers a range of dining options, from haute cuisine to traditional cowboy dinners. Local restaurants can accommodate large parties for wedding receptions or rehearsal dinners. There are also plenty of places to grab a quick bite to keep everyone well-fed and happy. Snake River Flowers can make sure that, whatever venue you select, your guests will be surrounded by tasteful floral arrangements that perfectly compliment your style.

For a romantic wedding, the vistas and valleys surrounding Jackson Hole have no equal. Framed by the majestic Grand Teton National Park, the views from Jackson Lake showcase the best Wyoming has to offer. Numerous lodges and ranches dot the hillsides, offering a variety of settings for your perfect wedding.
Our designers at Snake River Flowers are intimately familiar with these settings, and can create a complimentary floral landscape with fresh and beautiful arrangements, bouquets and boutonnieres.
The Great Outdoors
Jackson Hole weddings also allow your guests to venture a little (or a lot!) off the beaten track. For the adventurous, outdoorsy types, there is just no place like Wyoming. Our unique location delivers white powder skiing in the winters, hiking and white-water rafting in the summers, and world-class hunting and fishing.
There are also opportunities for great golfing, horseback riding, and many museums and historical landmarks for your wedding guests to explore. Whatever your wedding guests are looking for, there are endless opportunities to take advantage of the beautiful natural areas for which we are famous.
Jackson Hole Weddings – Call Snake River Flowers Today!
Get in touch with the floral experts at Snake River Flowers today and start planning your Jackson Hole wedding. Our talented designers will take your vision and make it a reality fit for one of the most beautiful places in the world.